Aquafix Announces a New Testing Level for Better Understanding of Your Wastewater: Fatty Acid Analysis
When fats, oil, and grease (FOG) go un-degraded in wastewater, they separate into their base fatty acids. These fatty acids provide the fuel to drive filaments and foaming, can stall out methanogenesis, and cause a host of other problems. When customers come to us suspecting Microthrix parvicella or other foaming filaments, knowing what fatty acids are present can help us direct our treatment recommendations.
Fatty Acid Analysis tests for 25 short-, medium-, and long-chain fatty acids in total. Below we've cataloged the main characteristics of some of the most common fatty acids present in wastewater.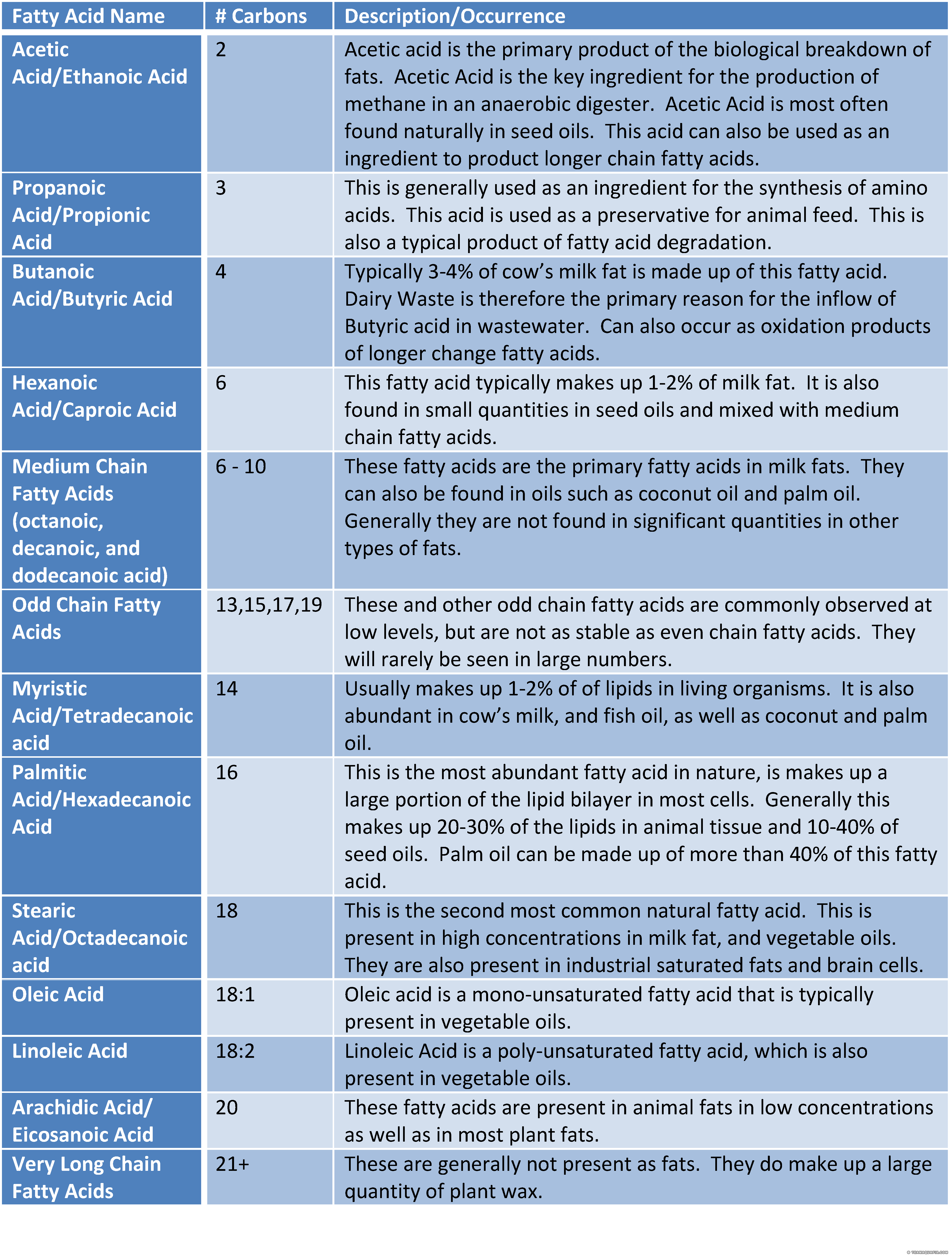 We've had great success using this testing to determine the most effective treatment between our QwikZyme products, VitaStim line, and Foam Buster. To learn more about Fatty Acid Analysis testing, or to request a test kit, follow the buttons below: