In this Aquafix wastewater webinar, one of our biologists, Michael Frett focuses on the basics of wastewater microbiology and defines common microorganisms. Learn about our microbiology analysis and treatment options for all manner of wastewater issues. For additional information or questions, please contact us at 888-757-9577 or
training@teamaquafix.com.
Timeline:
00:26 – Wastewater Microbiology Basics
03:17 – Wastewater Bacteria, Floc Formation, and Sludge Age
12:50 – Filamentous Bacteria
16:14 – Protozoa and Metazoa
28:06 – Aquafix Microbiology Analysis and Treatment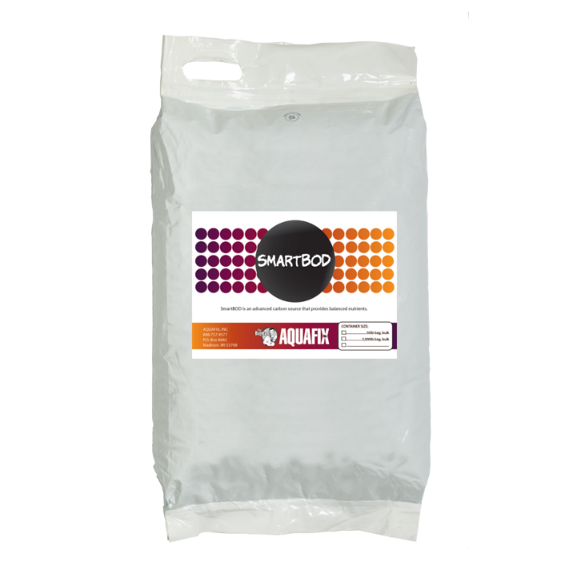 SmartBOD
SmartBOD provides an advanced carbon source to promote flocculation, build a healthy and diverse biomass, and can promote ammonia and phosphorus removal. As a dry powder, SmartBOD is easy to use and can be added in by hand or in larger applications can be fed with a screw feeder or slaking system.
VitaStim Rebuild
VitaStim Rebuild is one of the most effective tools for quickly getting a wastewater treatment plant running again after an upset. This product is also beneficial to the process of starting up a new treatment plant. It contains a combination of specially selected bacteria and biostimulants to accomplish both tasks.