Benefits of Lab Services
Aquafix is a fully equipped microbiology laboratory in the UW Madison Research Park. There we have the latest technology as well as the expertise of a top university with well respected limnology, microbiological and phycology departments.
Depending on your issue: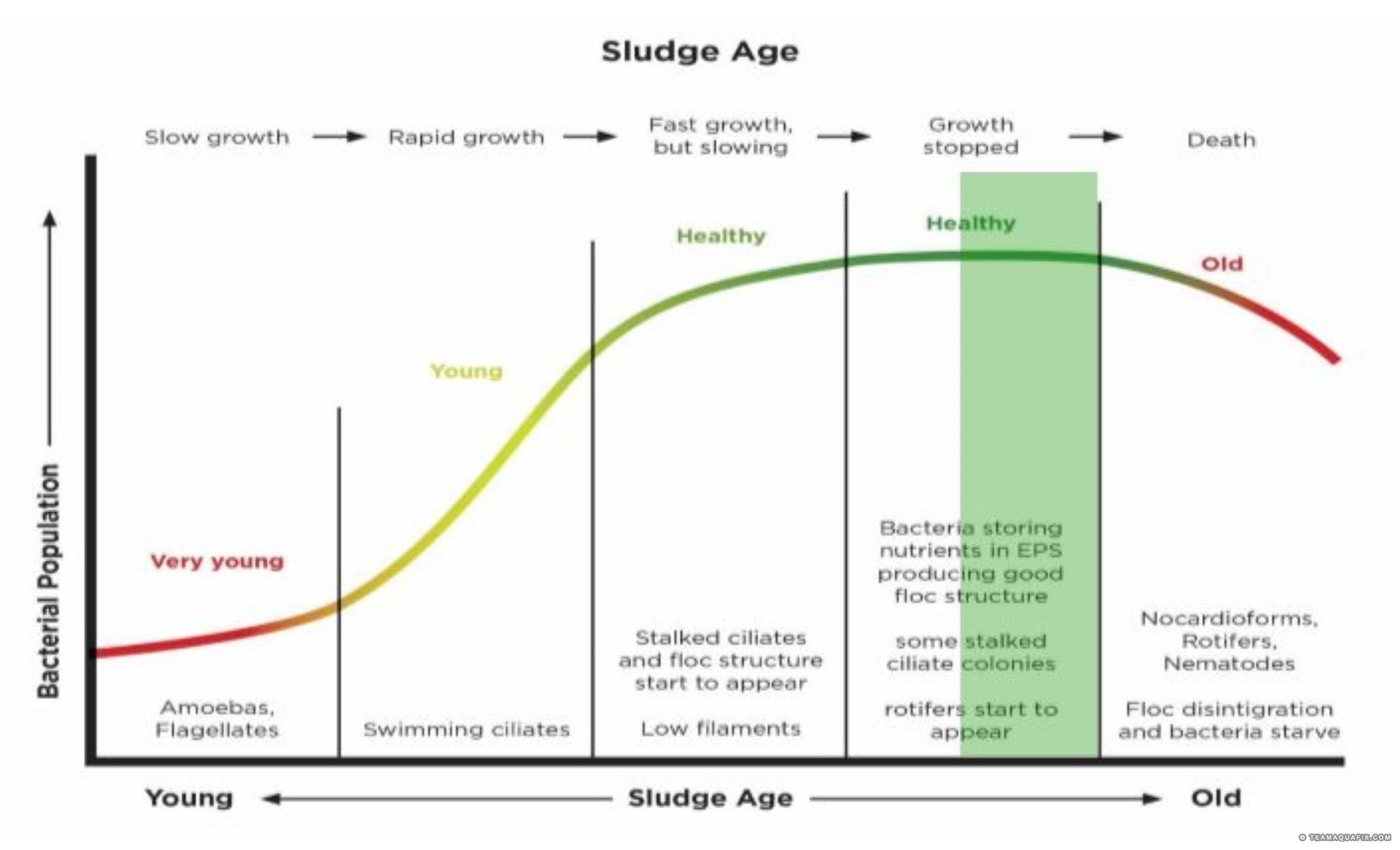 Full understanding of what is in your water, mixed liquor and effluent
Exact type of filaments and their origin
Full understanding of what is causing loss in nitrification
Full treatment recommendations from our in-house microbiologists
What is included in the Test Kit?
One cooler
Sample bottles
Complete sample retrieval instructions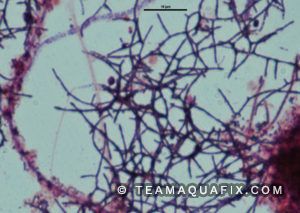 What is included in Microanalysis & Filament Origins Report?
A review of major

and minor filaments

plus subspecies with Gram and Neisser staining
Testing of EPS sliming
Precise explanation of their presence and origin
Analysis of protozoa and metazoa in the system
Analysis of floc structure, sludge age, and oxygen penetration
Treatment and process recommendations
Results returned by e-mail and hard copy
3-4 day turnaround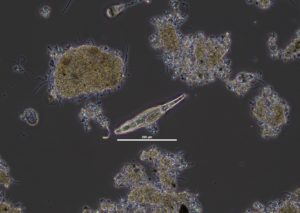 What's included in the Proactive Microanalysis Program?
4 Microanalysis and Filament Origin tests, use at your own pace
Spot potential problems before they become a major issue
Filament ID, EPS Sliming, Floc Structure and Oxygen Penetration, and More
Helpful recommendations to improve biology function and optimize treatment plant
Get a clearer picture of how your plant conditions evolve over time
Other testing is available – talk to your rep to see what we can do to help your process

Sample of Lab Report
Click here for a lab report sample
Why Choose Us?
Aquafix has a proven track record at solving a wide variety of wastewater issues
Aquafix provides a technical yet clear understanding of your test results
Aquafix provides a wide variety of bacterial, biocatalyst and biostimulant products to solve each and very individual wastewater issue