Aquafix Wastewater Lab Testing
At Aquafix, we are passionate about wastewater and the science behind it. Our laboratory offers a Microanalysis and Filament Origins to help our customers identify issues and ensure their success.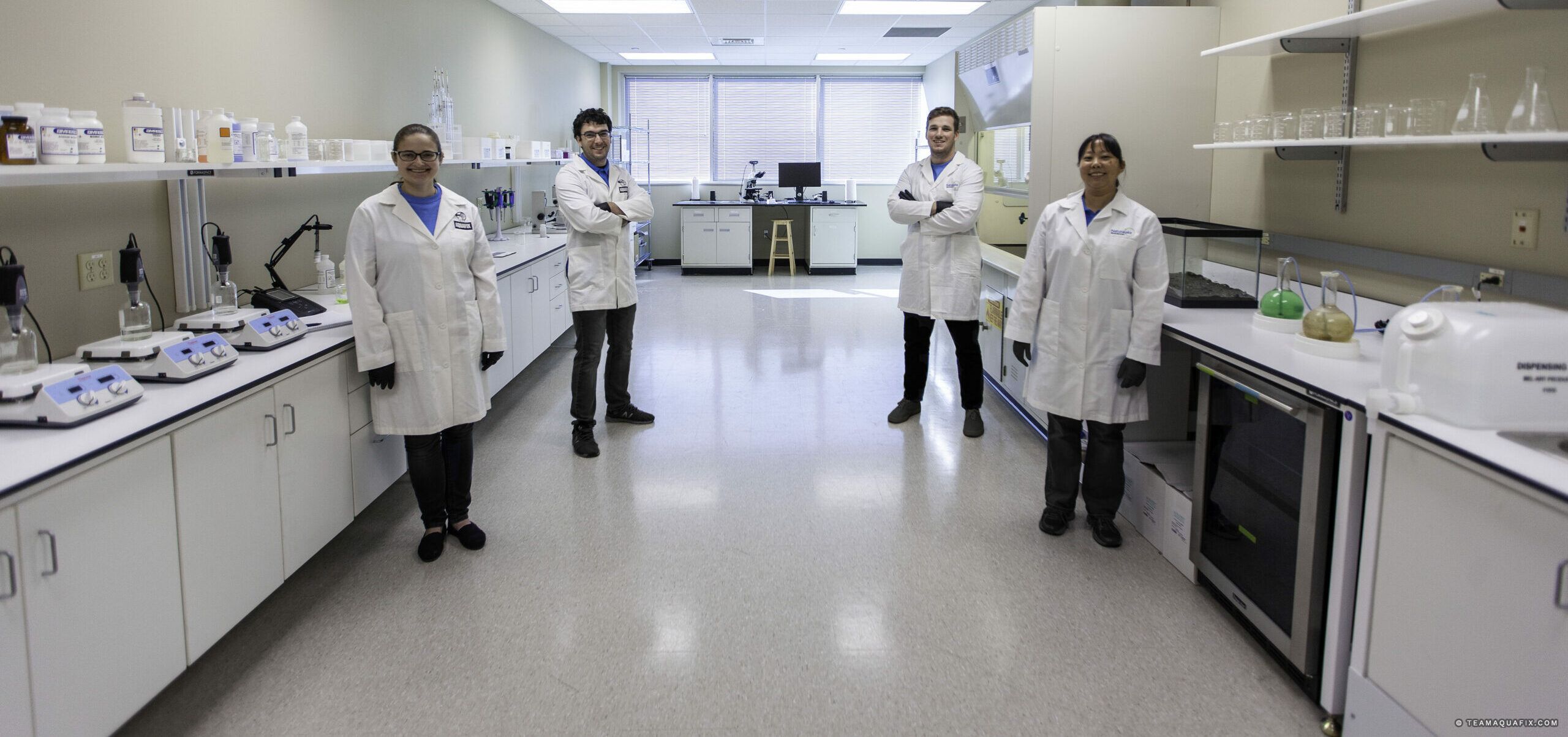 lab team


Microanalysis & Filament Origins
$425
We will supply a test kit including sterile sample bottles, bags/liners, and a cooler for the return shipping. This wastewater lab testing consists of:
A review of major

and minor filaments

plus subspecies with Gram and Neisser staining

Testing of EPS sliming

Precise explanation of filament presence and origin

Analysis of protozoa and metazoa in the system

Analysis of floc structure, sludge age, and oxygen penetration

Treatment and process recommendations

Results returned by e-mail and hard copy

3-4 day turnaround
Order Test Kit View Sample Report
Proactive Microanalysis Program
$1,200
The Proactive Microanalysis Program is a bundling program of testing that allows operators to get ahead of conditions before they become a problem. Compare results during normal operation to upset conditions to gain even deeper insights into your plant. Package consists of:
4 Microanalysis and Filament Origin tests, use at your own pace

Spot potential problems before they become a major issue

Filament ID, EPS Sliming, Floc Structure and Oxygen Penetration, and More

Helpful recommendations to improve biology function and optimize treatment plant

Get a clearer picture of how your plant conditions evolve over time
Order Test Kits View Sample Report
"I learned more in twenty minutes of talking with the Bugman than in my twenty years of running this wastewater plant. You are of great service."- Terry J. Dow
Reichhold Production Facility, GA
Can't Wait for a Test Kit?