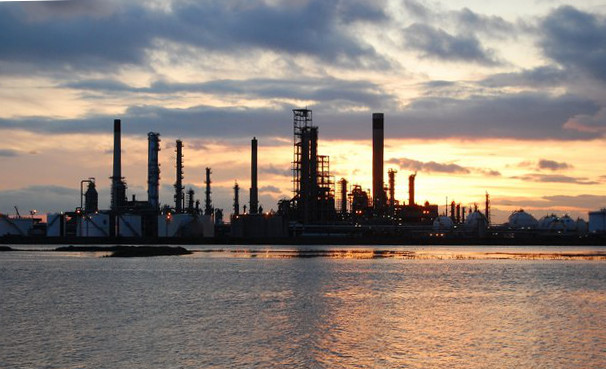 Every Refinery Needs Reliability
The petroleum refining industry operates a wide variety of physical and chemical treatment processes. With the latest in developing crude oil blends and refinery output rates, we are seeing a rise in contaminants and solids. This adds stress on aging wastewater plants and techniques.
Increased combinations of contaminants such as petroleum hydrocarbons, glycals, amines, sulfides and heavy metals are creating upsets and operational setbacks. This is due to an insufficient primary treatment or lack there of. Refineries processing crude oils and petroleum knock down nitrification often. VitaStim Refinery helps breakdown the contaminants in refinery waste that kill off nitrification. For severe loss in nitrification, use our VitaStim Dynamic Duo.
The wastewater lagoons following the refinery plant build up with algae and organics. This is due to the outgoing COD feeding the organics. VitaStim Refinery will compete by degrading COD and petroleum contaminants.
VitaStim Refinery is specifically designed to uplift your plant and stabilize it from the start. It introduces biostimulants and micronutrients to give the wastewater process the tools it needs to degrade high concentrations of contaminants in refinery waste.
Biological solutions for soil remediation
VitaStim Refinery is used for biological clean up of petroleum contaminated soils. Open the PDF below to learn about bacteria and soil remediation, and the steps for success.
VitaStim Refinery and Soil Clean Up
Benefits of VitaStim Refinery
Achieve and Maintain Environmental Limits
Prevent Costly Upsets
Provides System Flexibility
Improved COD Removal
Improved Ammonia Removal