Bioavailable Micronutrients for Anaerobic Systems to Improve Methane Gas Generation
Boosts methane production by providing a consistent source of bioavailable micronutrients to methane forming archaea
Provides consistent volatile solids conversion, a healthier population of methanogenic archaea, and a better quality of biogas production
Contains ten soluble micronutrients that help convert acetate into valuable methane gas
Custom formulations are available
Ships non-hazard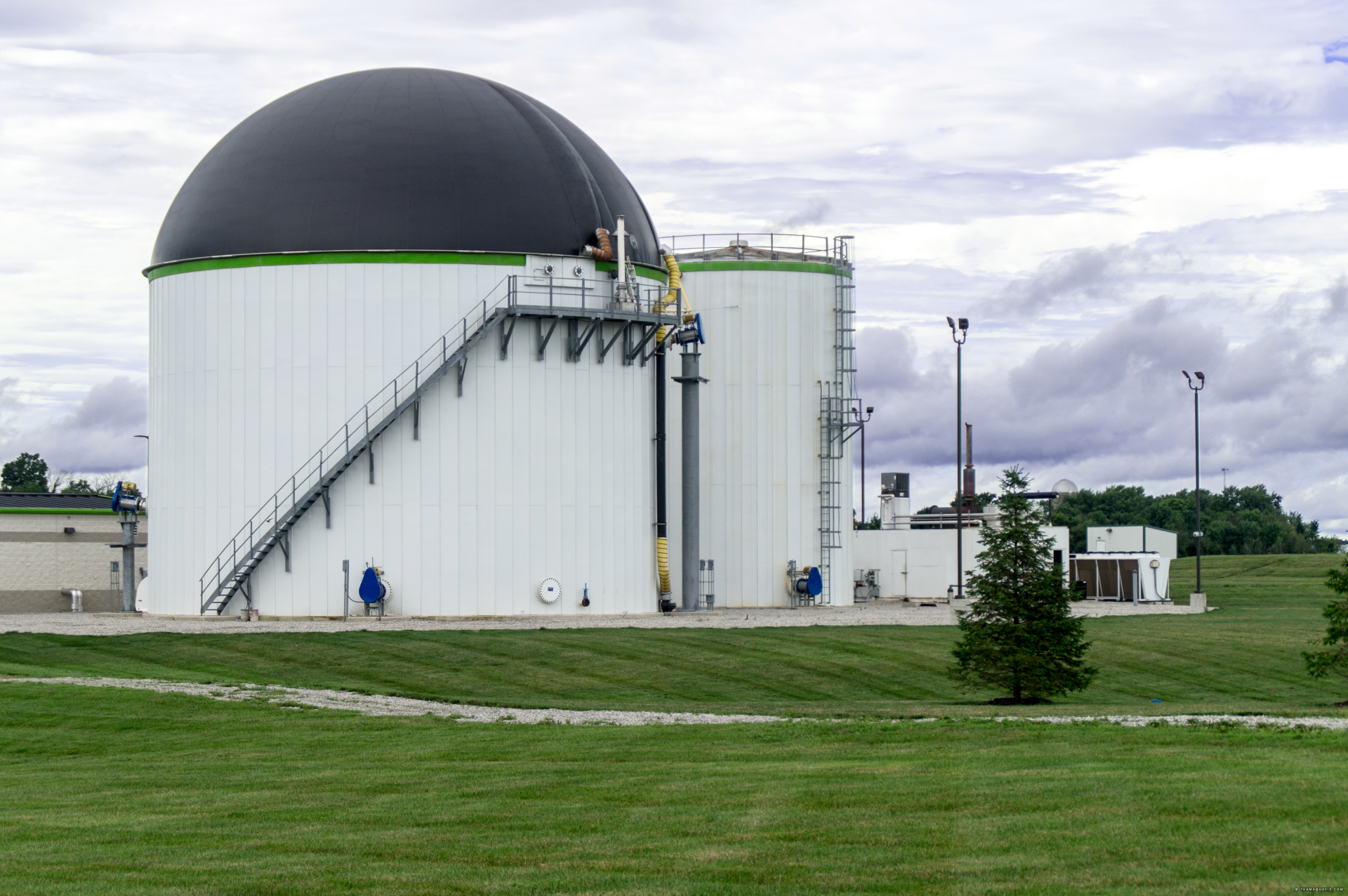 Slide
Boost Digester Performance
Product Info
BioGas1 contains a blend of 10 bioavailable micronutrients that are specifically designed to improve anaerobic digester performance and improve methane production. The spectrum of micronutrients in BioGas1 provides the soluble trace elements needed to optimize gas production.
The balance of its soluble trace elements is the result of almost a decade of research and field applications from the Aquafix Laboratories and can offer a superior bioavailability. The result is improved volatile solids conversion, a healthier population of methanogenic archaea, and a better quality of biogas production. This product is backed by complete technical and laboratory services for all customers.
For an in-depth analysis on your digester's trace elements, talk to your technical rep for information on our soluble micronutrient analysis.
Flow Rate (Gallons per day)
Dose Rate (Once per week)
Applications and Benefits
Complete mixed anaerobic digesters
Covered lagoons
CSTRs
UASBs
Provides essential trace elements for methanogenic bacteria
Improves methane production
Better digestion, less disposal
Prevents digesters from going sour
Restores stability
Stops foaming
Works well for food and brewery industries
Case Studies
Corn Processing Plant & BioGas1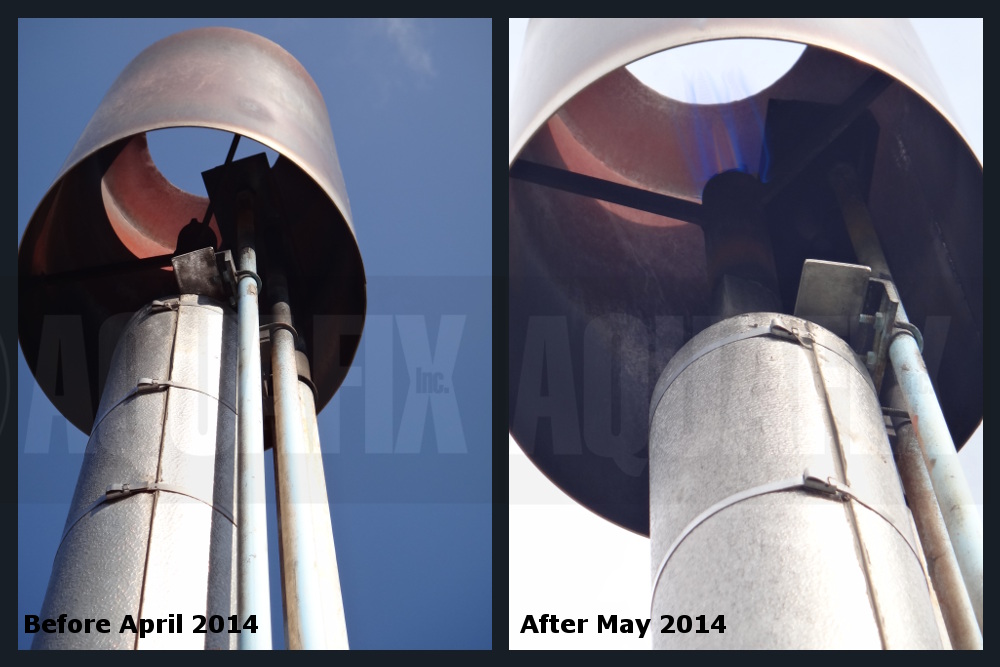 Challenge
A corn processing plant in Illinois lost methane production from their 500,000 gallon mesophilic anaerobic digester. As production increased, their methanogens couldn't keep up. This caused COD levels as well as fats, oils, and grease to rise in the supernate. This also contributed to upsets in the adjacent aeration process.
Solution
They initially added 5 gallons of Aquafix's BioGas1 to jump start. Then dropped to 1 quart per day there on after.
Results
Within two weeks their digester produced a yellow flame, and in another two weeks it was back to a healthy blue with lower outgoing COD and FOG. The methane production rose and contaminant levels decrease, leaving the plant fully functional.
 Digester Foam & Methane Loss

Challenge
A municipal wastewater treatment plant in Kansas called with an anaerobic digester overflowing with foam.  This digester has produced minimal methane for over two years, and within a week of the foaming issue, lost all methane production.
Solution
The plant first sent Aquafix samples of the foam and mixed liquor and our lab identified the disruptive filaments.  The plant then added our Foam Buster at the aeration basin along with BioGas1 in the anaerobic digester.
Results
Within two weeks the digester stopped foaming and started producing the best methane it ever has.
Product Resources
PDF Downloads: Product info, SDS, and white papers