Ultra Concentrate Wastewater Odor Control
Ultra concentrated
Works best in lagoons
Ideal for high strength waste streams
Works quickly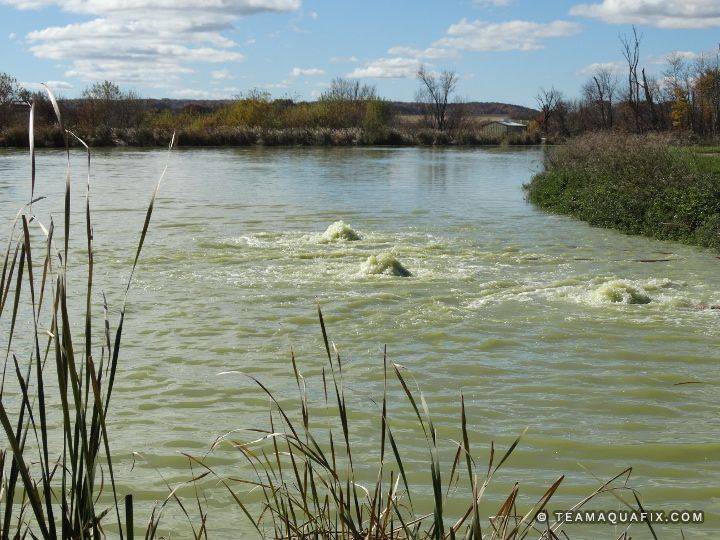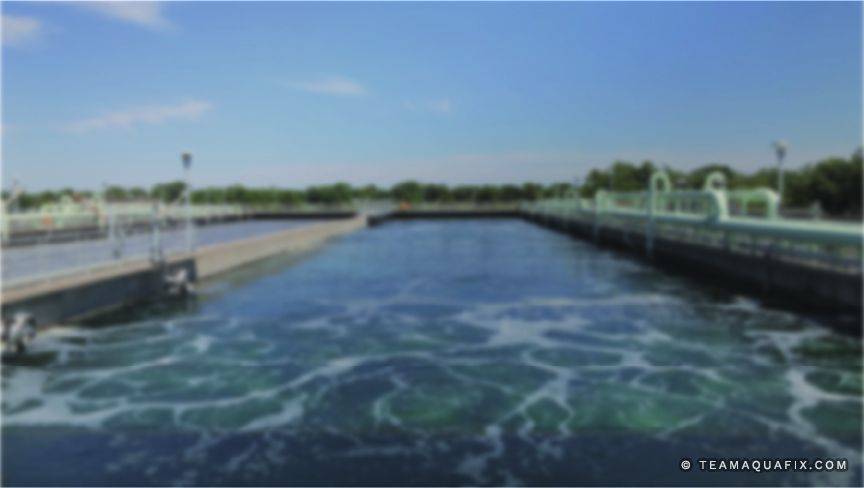 Slide
Eliminate odors, make
your neighbors happy
Slide

Product Info
DAZZeL Eco Plus is the most concentrated and most potent in the DAZZeL Line of odor control products. This product is a 20:1 ultra concentrated essential oil (plant extracts) blend that binds with volatile malodorous compounds and breaks them down, in an irreversible reaction, leaving a clean fragrance in the air that extends as far as one-half mile. Formulated to obliterate the most repulsive odors, DAZZeL Eco Plus is perfect for very large water volumes, such as lagoons.
DAZZeL Eco Plus works on sulfides, mercaptans, ammonia, septic, and volatile fatty acid odors. This product is not a perfume or masking agent; instead it neutralizes the molecules responsible for the odor. Added to a lagoon it forms a molecular barrier that grabs volatile odors right at the surface and breaks them down. DAZZeL Eco Plus is undiluted, but should you choose to dilute it to a 1:1 ratio, it's very easily blended in water.  One gallon makes 20 gallons of ready-to-use odor control product. DAZZeL Eco Plus is made to be diluted on site and available to be shipped all over the world.
Ultra Concentrate Wastewater Odor Control
Ultra Concentrate Wastewater Odor Control
1 gal of concentrate per acre, dilute as desired
Dilute up to 20:1, or apply as concentrate
In lagoons, add on the upwind side of lagoon at several points
General reapplication time periods are around 24-48 hours
Applications and Benefits
Municipal wastewater
Wastewater lagoons & ponds
Egg plants
Meat packing plants
Oil waste
Ethanol plants
Neutralizes ammonia, mercaptan, and sulfide based odors
Eliminates the need for harsh chemicals or concealing fragrances
Controls odors
Counteracts odors quickly
Nontoxic
5 gallons of concentrate makes 100 gallons of ready-to-use
Case Studies
Cheese Plant – Lagoon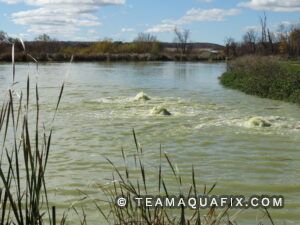 Challenge
A cheese plant in IL had to think quickly as their WWTP went out of commission due to a malfunction and all waste went straight into their 4 acre pond system. The plant runs at 100,000 gpd, discharging about 4000-6000 ppm of COD. This caused immense odors and COD violations. Their first goal was to eliminate the heavy odors affecting surrounding houses and highway.
Solution
The plant began a comparison test between a floating citrus (delimonene) product and Aquafix's DAZZeL Eco Plus. They tested 10 gallons of each product at separate times.
Results
The citrus product gave a strong scent at first, but lasted only a few days. DAZZeL Eco Plus, at first, gave off small scent, 3 days later the bad odors diminished while the soft aroma lingered. DAZZeL Eco Plus really took off and lasted for a long time.  They continued treatment with Qwik-Zyme P and VitaStim Polar to bring down COD (major cause of odors).
Municipal Wastewater Lagoon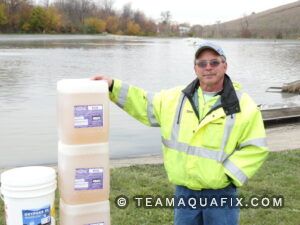 Challenge
Dave has a four acre lagoon with a high BOD contributor. This high incoming BOD sucks most of the oxygen out of the water causing the lagoon to give off a horrendous smell. With many complaints from the town and its citizens, Dave had to do something quick.
Solution
Dave started using DAZZeL Eco Plus at 5 gallons per acre.
Results
The odors diminished and the town was left with a pleasant and soft aroma for 3-4 days. Dave continues to use DAZZeL Eco Plus for premium wastewater odor control.
Product Resources
PDF Downloads: Product info, SDS, and white papers