Don't Just Mask Wastewater Odor, Eliminate It!
DAZZeL Sewer Sweetener is a specially formulated wastewater odor control in collection systems, mains and laterals.  It controls odors without using harmful solvents or hard-to-install filter systems.
Unpleasant odors in sewer lines and wastewater treatment plants are encapsulated by the essential oils in DAZZeL Sewer Sweetener causing the odor molecules to bind, leaving the collection system with a sweet and pleasant aroma.
All DAZZeL products do not rely on harsh chemicals. They consist of completely natural essential oils that will not harm the natural bacterial process in wastewater treatment. This product only absorbs, binds and cancels odors.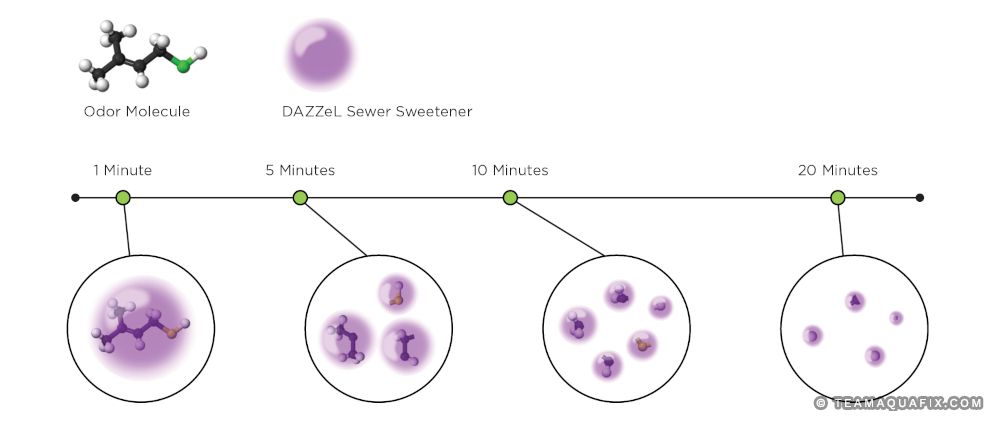 Above: DAZZeL Sewer Sweetener eliminates odor by breaking down molecules.
Applications
Sewer Lines
Collection Systems
Lift Stations
Drain Lines