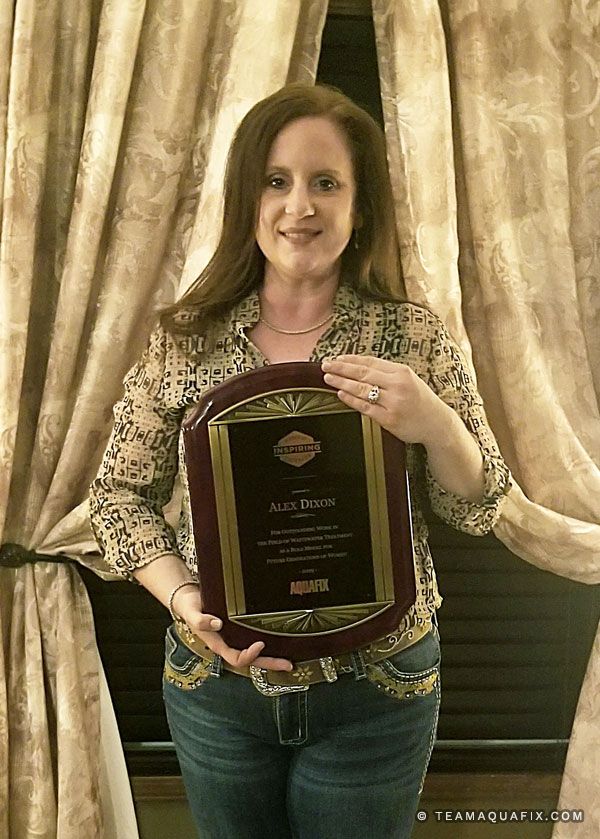 Position:
Engineer
Compliance Supervisor
Company: Mississippi District
Time in the Industry: 13 Years
"I truly agree that you are only as good as the staff you have working for you. Take care of them, because in the end they end up taking care of you."
What thing about your career in wastewater has surprised you most?
No matter how long that I have been employed with the Jackson County Utility Authority (13 years), I feel that I am always learning new things which keeps my job very interesting.
What impresses and surprises me the most is how wastewater plants are able to treat and discharge such a high-quality effluent with interferences that are not planned for (i.e. high/extreme infiltration conditions, industrial users, etc.). It is amazing how the natural biological treatment is able to handle such occurrences.
What would you want to tell the public about your job that they might not know?
Wastewater operations is a fascinating field despite dealing with sewer. There is so much more with the plant's processes and trying to achieve quality effluent conditions sufficient to the "Clean Water Act." Operators really are hard workers who take their job very seriously.
I graduated college with a Chemical Engineering degree from the University of South Alabama. I decided to expand upon my knowledge by obtaining a wastewater and water license as well. I feel that Engineer's and Operators should have better communication. What may work on paper may not operate affectively in the field. This also applies vice versa. Having better communication only enhances a company by installing proper equipment that does not have to be replaced (costly) and treatment processes that will actually work effectively.
What advice would you give other women looking to pursue a career in this field?
I have worked with many great women in this field and have learned so much. The job is tough and can be a shocker when you first decide coming into the wastewater field. However, if you love science and math, it really is a great field to work in.
Advice I would give is for women is to learn as much as they can and obtain as many certificates and training sessions readily available. Also, seek out advice from staff that has been employed with the company for many years. They have great advice and provide historical data that the company has endured over the years. That's what I did. I sought after the experience and knowledge of others to further my understanding of the field that I am in.
Any personal goals/project they want to achieve in the next 5 years? 10 years?
My biggest goal is only to continue being an asset to the Jackson County Utility Authority. I tell management all the time "send me where you need me the most" and to be completely honest, they have.
I have had the opportunity of being a Supervisor and working in some really great departments. This only gained me further knowledge for when new job opportunities were presented to me.
I have stayed with JCUA because I truly love the company. I wouldn't have stayed as long as I have if I didn't. I work with some really great people and they make the job so worthwhile. I enjoy coming to work every day. I truly agree that you are only as good as the staff you have working for you. Take care of them, because in the end they end up taking of you.
Whatever assistance and advice I can contribute to the company will only help the JCUA operate to the best of its capabilities.
Lessons from parents/role models that still ring true?
I was working late the day before Christmas one year and my Manager, at the time, told me to go home. I told him I had so much to do before the end of the day. He told me that the work will always be there tomorrow or when I got back from vacation. I learned then to enjoy my personal life along with my career. What we can control, we will. What we cannot, will be there tomorrow to conquer.
Inspiring Women of Wastewater™
In 2017, Aquafix has launched a new campaign to honor the hardworking female wastewater operators that make up only about 5% of the industry. We want to use our platform to project these voices, and introduce the women of tomorrow to a whole new set of role models. To learn more about the Inspiring Women of Wastewater™ program, and to sign up or nominate another outstanding female operator follow the link below!