Improved Formula to Knock Back Foam Fast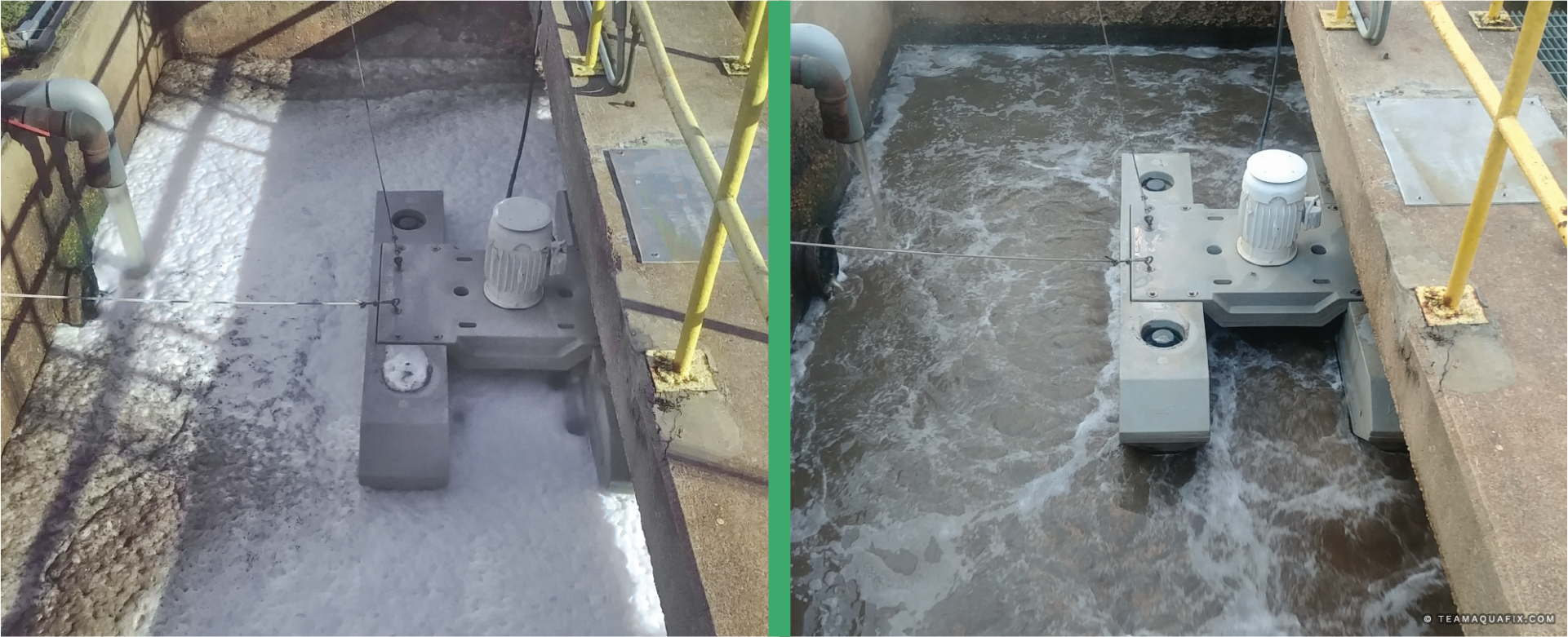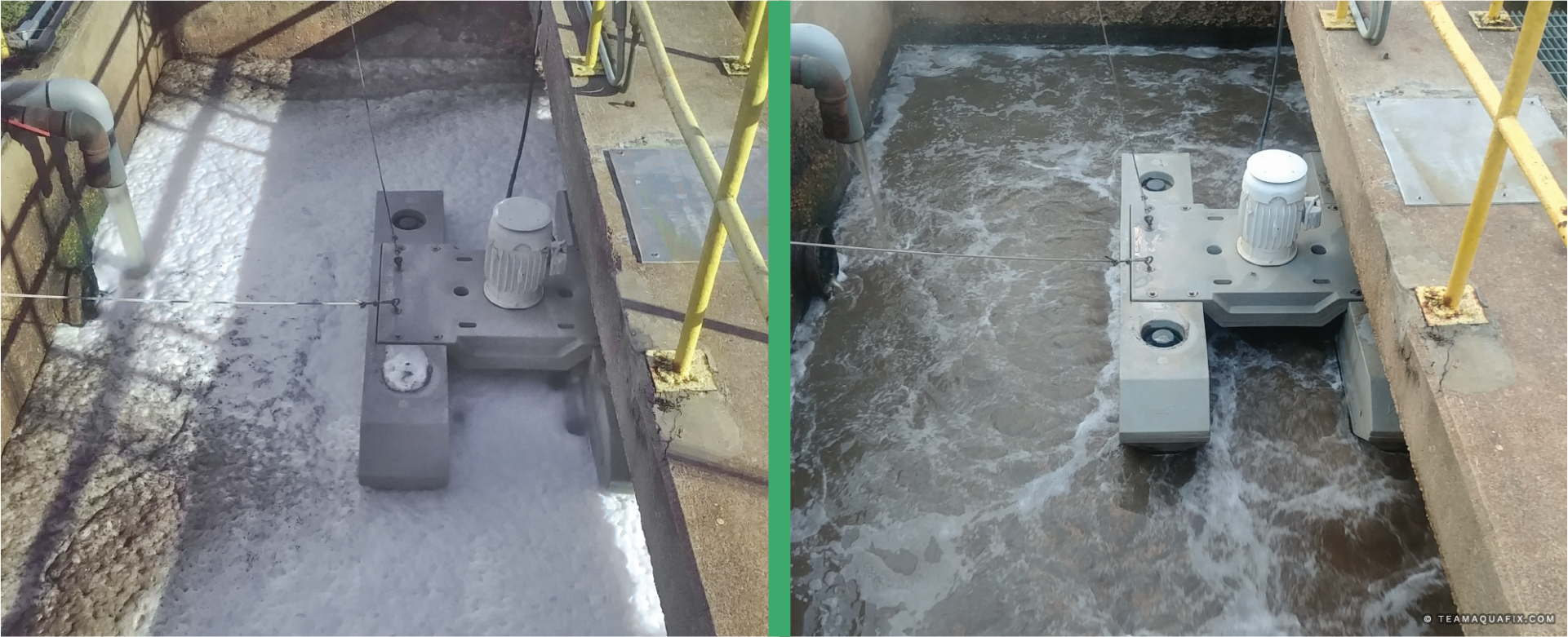 Slide
Watch
DeFoam 3000
in Action!
Product Info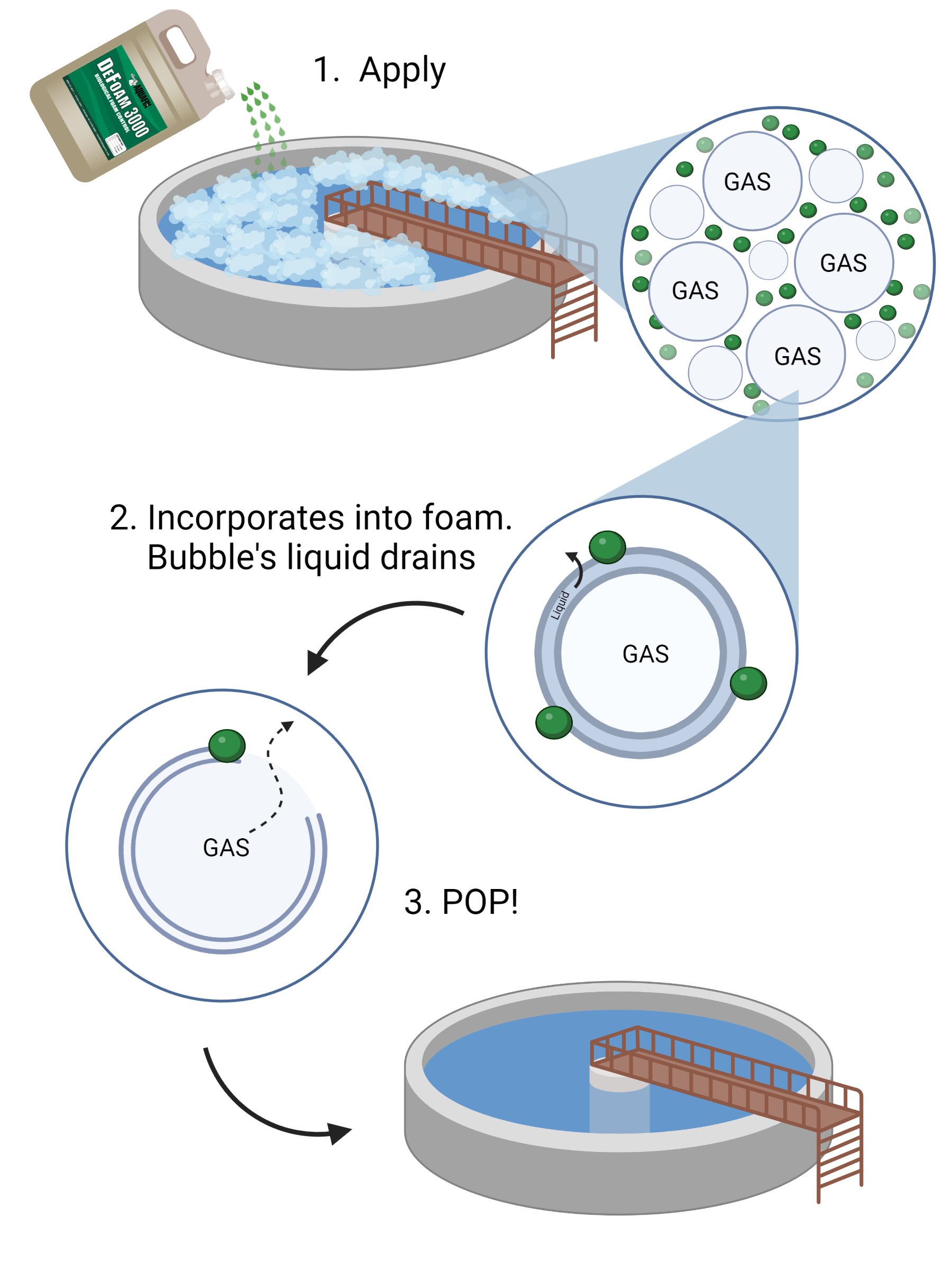 DeFoam 3000 is a 100% concentrated defoamer, formulated to rapidly deflate foam by creating a monomolecular film. This film spreads across the water surface, quickly collapsing foam. DeFoam 3000 does not contain any emulsifiers, making it safe and effective in biological wastewater processes. It can be used in aerobic or anaerobic processes, wherever foaming is a concern.
DeFoam 3000 is composed of a concentrated blend of essential oils that works to quickly flatten the foam. Its concentration means even a small dose of DeFoam 3000 will take care of large amounts of foaming. For best results, apply directly to the surface of the foam.
Say No to Silica Defoamers!
Industrial defoaming agents are often silica-based and we strongly recommend against them in biological systems. The silica formulas are harmful to bacterial life and interfere with settling. DeFoam 3000 does not contain silica, and works with your wastewater plant's biology.
DeFoam 3000 vs silica table</span
| | | |
| --- | --- | --- |
|   | DeFoam 3000 | Silicone Defoamer |
| Activeness of product | 100% active | Generally 10% active |
| Emulsions | No emulsions | Contains emulsions, which disperse biological floc |
| Time taken to see results | Knocks down foam at a slightly slower rate | Rapidly knocks down foam |
| Lenght of effectiveness | Lasts for 6 to 8 hours | Lasts for 30 minutes to 2 hours |
| Dosage | 1/2 to 1 gallon per 1,000 square feet | 5 to 10 gallons per 1,000 square feet |
| Odor | Essential oil aroma and strength | Chemical odor |
Wastewater Treatment Plant
Wastewater Treatment Plant
Initial Dose (Contact your Technical Rep for assistance with maintenance dosing in anaerobic digesters)
Companion Products
To get rid of foaming filaments, like
Microthrix
and Nocardia, our
Foam Buster
and
Qwik-Zyme L
address the root cause of foaming and eliminate problematic filaments.
Applications and Benefits
Dairy
Food processing
Municipal
Refineries
Manure pits
Works at low dose rates
Contains zero emulsifiers or silicas
Long-lasting
Ultra-concentrated
Product Resources
PDF Downloads: Product info, SDS, and white papers