Promote Biological Activity in Wastewater Lagoons and Plants During Winter Months
Promotes BOD removal and ammonia control in water temperatures between 41-64°F
Works in wastewater lagoons and treatment plants
Stimulates bacterial activity during the toughest time of the year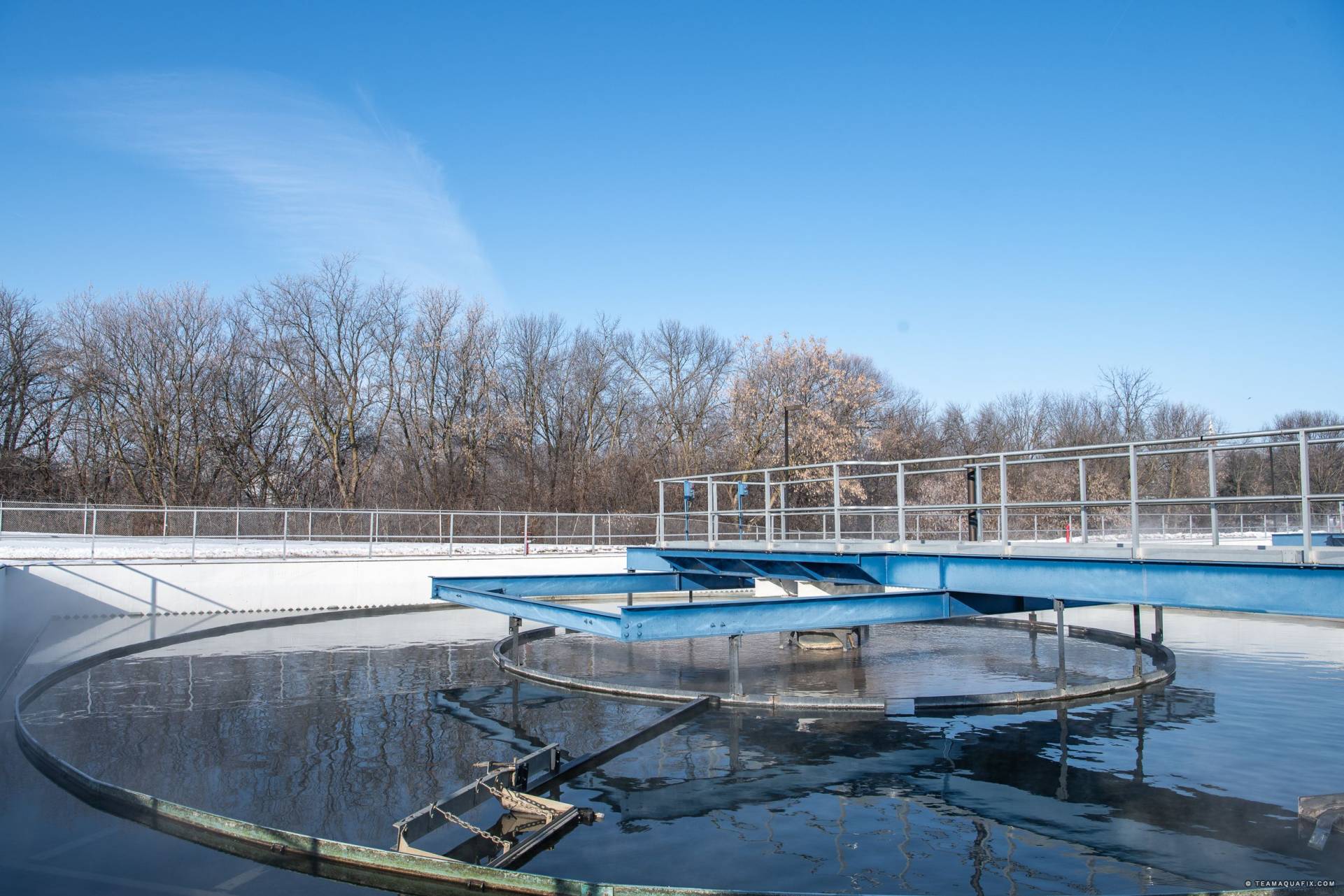 Slide
Winter Solution For Temperatures Between 41-64°F
Product Info
VitaStim Lagoon Line is a potent blend of 23 essential vitamins, biostimulants, biocatalysts, and select biological species custom blended for wastewater lagoons.
The probiotic blend in VitaStim products promote healthy biological activity in both the indigenous and added bacteria. Pick the formulation below (product pairings) that works best with your lagoon water temperature. The water soluble packets are thrown in from the shore and help to lower BOD, ammonia, TSS, and sludge accumulations.
Stop The Expensive Dredging Now
Mechanically dredging wastewater lagoons and ponds is an expensive process that stirs up nutrients that are trapped in the anaerobic layer of sludge. This puts the nutrients into the water column to fuel algae growth. Aquafix is dedicated to providing the best biological and biochemicial technology to remove wastewater sludge. This in turn saves wastewater departments and cities thousands of dollars.
VitaStim Polar is part of a proactive approach to lagoon treatment that promotes healthy biological activity in both the indigenous and added bacteria. These gram-negative cultures set to work in every area of lagoon health to balance the biological BOD-degrading processes of your lagoon. This reduces compacted sludge, clarifies the water, and reduces odors. VitaStim Polar saves systems during the dead of winter because of its ability to degrade municipal wastes, phenols, surfactants and other industrial wastes in temperatures as low as 41° F.
VitaStim Polar Lagoon Dosing
VitaStim Polar Lagoon Dosing
VitaStim Polar Lagoon Dosing
Standard Dose (Once per day)
Ammonia Lowering Dose (Once per day)
Applications and Benefits
Wastewater plants
Wastewater lagoon systems
Decorative ponds
Creates a healthier biomass under cold temperatures
Promotes nitrification
Provides great recovery from upsets
Cleans industrial wastes
Lowers BOD and TSS
Increases cell metabolism during the depths of winter
Improves settling
Case Studies
Municipal Sludge Reducer
Challenge
A newly upgraded 500,000 gallon per day wastewater system has a large industry that produces biocides. Biocides are made to disinfect and kill bacteria, viruses, and germs making them toxic to wastewater biology.
Solution
The plant added VitaStim Sludge Reducer in the summer months and VitaStim Polar in the winter.
Results
VitaStim Sludge Reducer and VitaStim Polar kept their biology running at optimal levels, reduced the sludge production, improved dewatering and settling by 20% to 30%, and controls foam.
Product Resources
PDF Downloads: Product info, SDS, and white papers