Neutralizes H2S at the source
Prevent odors caused by sulfides
Great for collection systems
Pair with Dazzel Sewer Sweetener for further odor control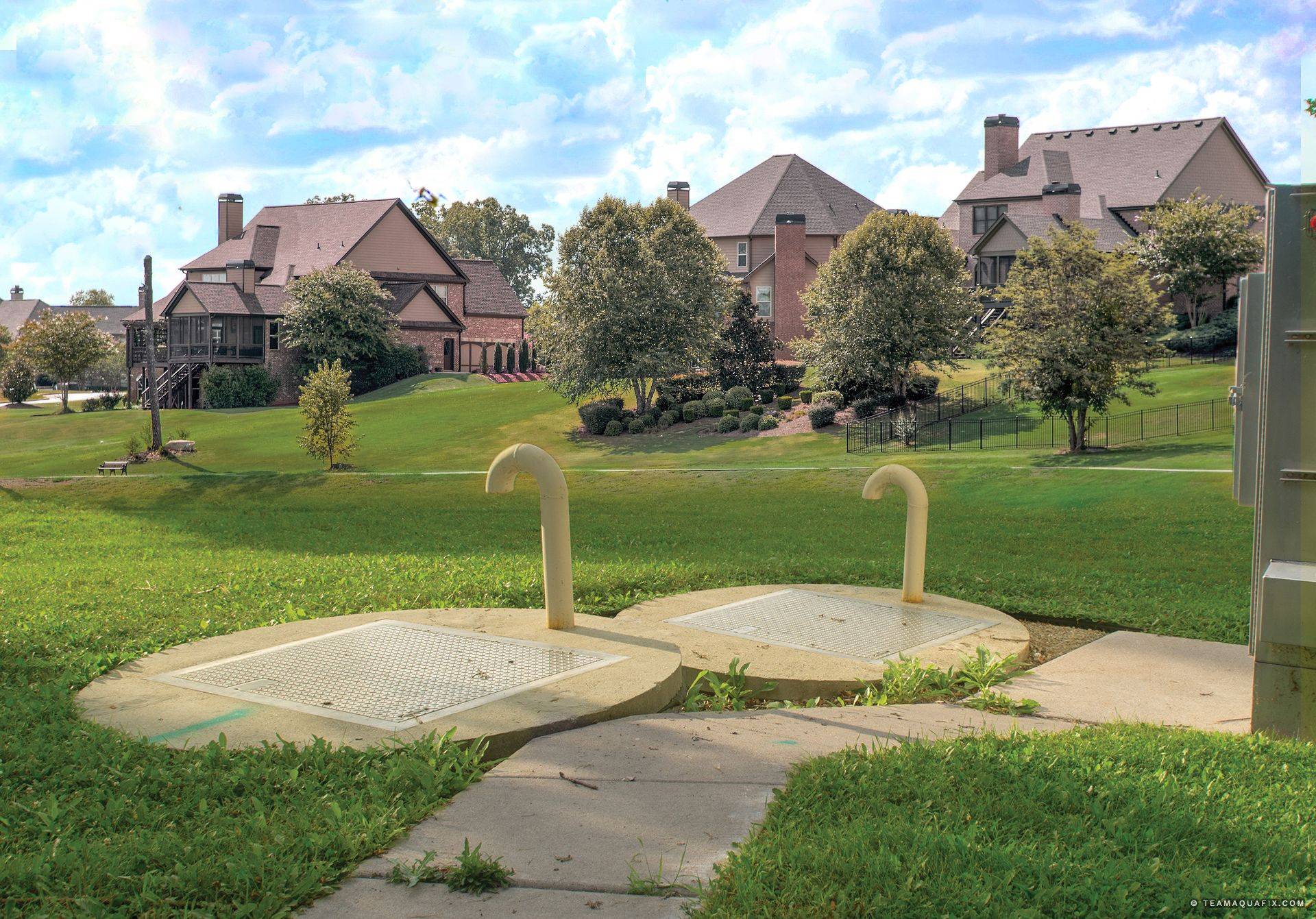 odor control image
Eliminate odors, make your neighbors happy
Hydrogen Sulfide (H2S) Corrosion Protection
Rusted pipe caused by Hydrogen Sulfide (H2S)
Product Info
De-Sulph-A-Nator is a new reactive hydrogen sulfide odor control agent. De-Sulph-A-Nator is a sulfide scavenger seeking to bind sulfur and sulfide chemistry. De-Sulph-A-Nator is unique in that it chelates the anionic sulfur and sulfide molecules; this prevents odor formation and makes the sulfur unable to form dangerous hydrogen sulfide.
Compared to ferric acid and caustic soda, De-Sulph-A-Nator is a much safer and easier product to work with. De-Sulph-A-Nator is used in wastewater plants, lagoons, anaerobic digesters, and sludge storage tanks where sulfide odors are a concern.
How De-Sulph-A-Nator Works:
We have developed this sulfide odor control product to sequester or bind sulfur and mercaptan-type odors. The De-Sulph-A-Nator forms a permanent bond with the sulfide and it disappears immediately making the air much easier to breathe. It also stops the sulfide corrosion that costs many wastewater plants thousands of dollars. This product is widely used in municipal and industrial WWTPs and is extremely popular because it instantly and permanently removes odors.
Figure 1: Sulfur molecule chelated with De-Sulph-A-Nator doesn't bind with hydrogen, doesn't become hydrogen sulfide

De-Sulph-A-Nator in Lift Stations/Collection Systems/Sewer Lines

Flow Rate (Gallons per day)

Applications and Benefits
Lift stations
Lagoons
Sludge storage tanks
Digesters
Wastewater treatment plants
Pit toilets
Encapsulates & permanently removes odors
Works immediately
Stops Sslfide corrosion
Easy to use
Oily pits
Honey wagons
Case Studies
De-Sulph-A-Nator Sulfide Odor Control Case Studies
Municipal Collection System #1
Challenge
Buffalo County is situated along the Mississippi River and the village where Dave works has a collection system that is 8 miles long and ¼ mile wide. This creates long detention times and plenty of time to generate wastewater odors. Testing confirmed the presence of corrosive and odorous hydrogen sulfide gas as wastewater flowed to his wastewater plant.
Solution
De-Sulph-A-Nator, OxyPaks XL
Results
De-Sulph-A-Nator and OxyPaks XL knocked out the odors and made the residents happy. When these products are paired they slow the costly effects of corrosion from sulfide gas while eliminating odors.
Municipal Collection System #2
Challenge
A municipal collection system was receiving a lot of grease and odors in their lift station.
Solution
De-Sulph-A-Nator, Bug On A Rope
Results
The odors disappeared immediately, even on the hot summer days. Before | After
Sludge Storage Tank
Challenge
This municipality is a huge summer tourist destination and over the years homes have started to surround the wastewater plant. During the hot summer months the odors in their sludge storage tank get really bad.
Solution
De-Sulph-A-Nator
Results
Product Resources
PDF Downloads: Product info, SDS, and white papers