Rewards and recognition for all your hard work and successes!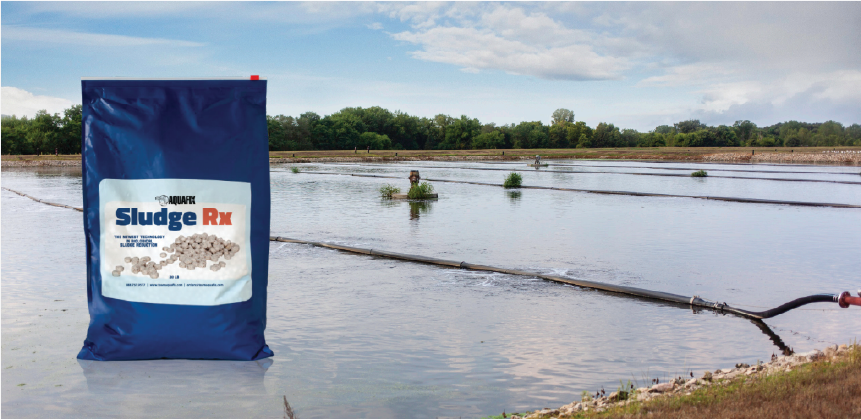 Aquafix Laboratories is a state of the art research facility located in the University of Wisconsin Research Park. Our team of scientists dedicates their time to understanding wastewater and creating innovative technologies and products used in thousands of wastewater treatment plants around the world.
Now, we are introducing a new program designed to reward wastewater professionals that are dedicated to the science of wastewater. This program is an opportunity to be part of the research process, to improve wastewater science, and be recognized for your work! We are currently looking for research partners with wastewater lagoon or pond systems to study our Sludge Rx tablets.
Sludge Rx tablets are designed to:
Enhance biological sludge removal
Stimulate bacterial growth in the sludge layer to aid in the degradation of difficult forms of BOD
Reduce sludge accumulation in lagoons and ponds to increase capacity, reduce odors, and improve effluent parameters (TSS, Ammonia, Phosphate, coliforms, and pH)
Contact your Aquafix Technical Consultant to discuss your system and see if you are eligible for the program (limited opportunities).
Program Details
6 Treatments over 6 months
Provide influent/effluent data before and after

flow rate, depth, avg depth, temperature, DO, volume, size

10 data points per acre
1st, 3rd, and 6th month sludge judge data
Before and after photos
Benefits and Rewards
In order to assist you in the treatments and trials,
Aquafix Research Partners could recieve:
10% off all orders for a year
Equipment for Sludge Rx application
50% additional rebate upon completion of data
Recognized for your research and participation
Feature in catalog or website