New Wastewater Treatment Products for a New Year
New and Improved for 2018: Boost N Lock, VitaStim Rebuild, Smart BOD, & Filament Buster
At Aquafix, we're starting 2018 off right with new wastewater treatment products and improved formulations for our customers! Revitalize your wastewater treatment plant with four new and improved products for pH control, rebuilding mixed liquor, carbon source, and filament control.
These products can be found on our website and will appear in our 2018 catalog, hitting mailboxes soon!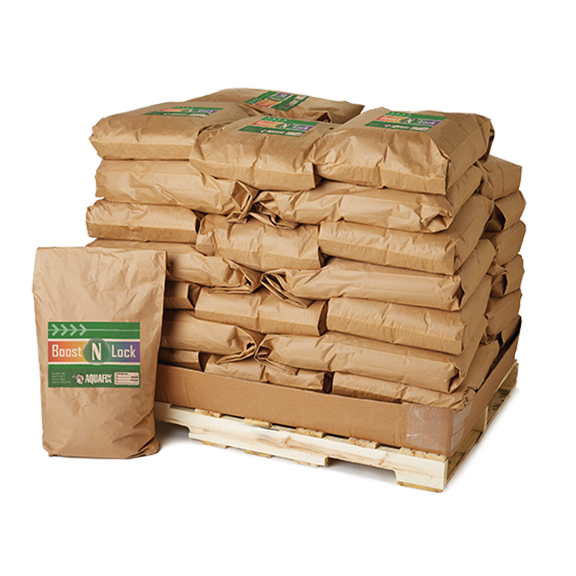 Boost N Lock
CONSISTENT, RELIABLE pH.
Aquafix's new pH adjustment product, Boost N Lock, will raise and stabilize the pH in aerobic and anaerobic processes, while minimizing sludge production. This can also help flocculation and dewatering in aerobic processes.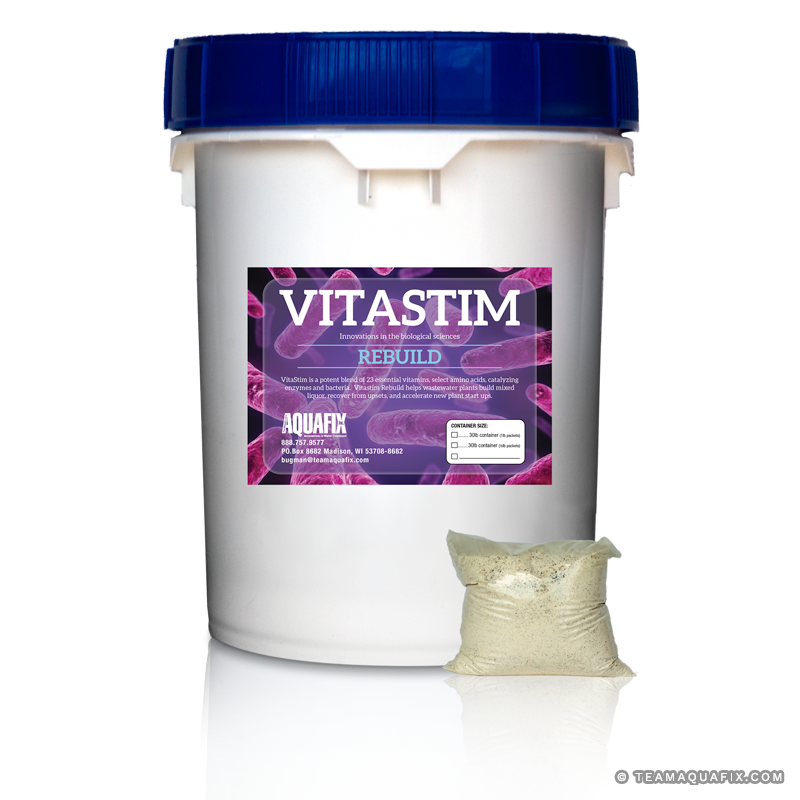 VitaStim Rebuild
BUILD UP MIXED LIQUOR.
VitaStim Rebuild is one of the most effective tools for quickly getting a wastewater treatment plant running again after an upset. This product is also beneficial to the process of starting up a new treatment plant.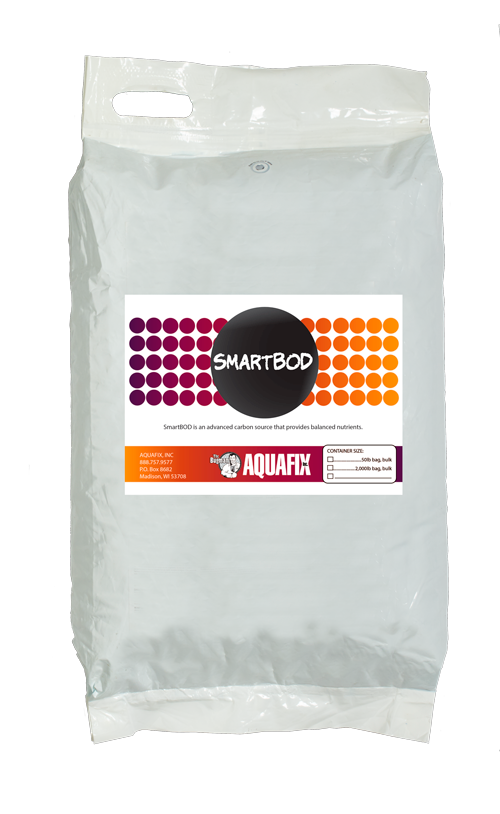 SmartBOD
TAKE CONTROL OF YOUR WASTEWATER BACTERIA.
SmartBOD provides an advanced food supplement that provides the building blocks of biological life. This product offers a cost efficient solution for chronic issues related to low food, and flows dramatically lower than plant design.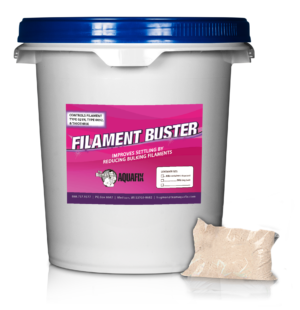 Filament Buster
BULKING FILAMENTS, FAREWELL.
Filament Buster combats bulking filaments and other combat filaments caused by nitrogen deficiency. It is a specific source of amino acids and micronutrients and can help solve filament-caused bulking and dewatering issues.