In this webinar, Aquafix Chemist, Dan Smeaton will discuss how to gain better volatile solid coversions, and experience fewer digester upsets. For additional information or questions, please contact us at 888-757-9577 or training@teamaquafix.com.
Timeline:
00:35 Anaerobic Digester Basics
06:36 Anaerobic Digester Nutritional Requirements
12:25 Types of Anaerobic Systems
19:04 Helpful Lab Testing For Anaerobic Systems
23:52 Problems that Occur in Anaerobic Digesters
29:50 Anaerobic Digester Foaming
37:05 Handling Anaerobic Digester Upsets
42:30 Aquafix Products for Anaerobic Digesters
46:24 Q&A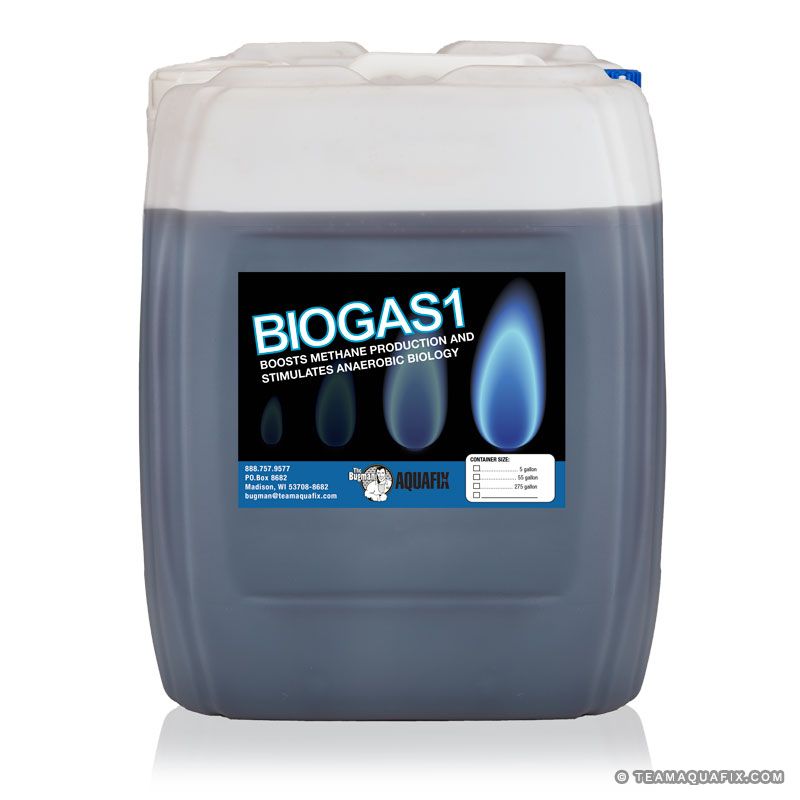 BioGas1
Improve methane production and reduce sludge. Give your methanogens the tools they need — trace elements — to start performing at peak levels.
Methane-producing bacteria require trace metals to thrive. Supplementing these metals can help prevent anaerobic systems from going vile and produce large amounts of acid and foam.