In this webinar, Aquafix Microbiologist, Deborah Lee will discuss lagoon sludge reduction in wastewater. For additional information or questions, please contact us at 888-757-9577 or training@teamaquafix.com.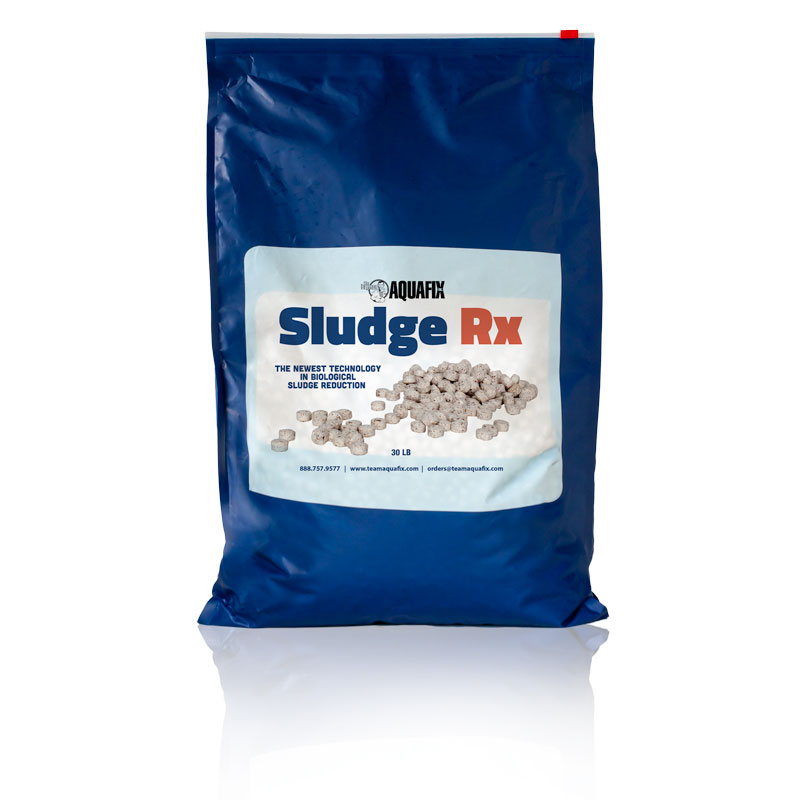 Sludge Rx
The newest technology in biological sludge removal.
Sludge Rx tablets will turn 1 foot of nutrient-filled sludge into a few inches of bacterial biomass. Designed for all types of wastewater facilities, these tablets not only initiate sludge removal but also lower effluent TSS, ammonia, phosphate, coliforms, and effluent pH.