​Recovering From Summertime Toxicity Issues Webinars
by Dan McKeaton & Tyler Benz
In this event, Lead Microscopist, Dan McKeaton, Director of Wastewater Education,  and Tyler Benz, Technical Sales Consultant,  will answer audience questions relating to summertime plant operation can impact the toxicity of biocides in wastewater. For additional information or questions, please contact us at 888-757-9577 or training@teamaquafix.com.
Timeline:
0:55 Overview
02:07 Summertime Toxicity Issues
03:52 MLSS, MLVSS, and Active Biomass
05:58 What is Floc
09:41 How Does This Relate to Toxicity
11:00 How to Measure Biocide Impacts on Plant Health
14:04 How Can We Prevent Summer Upsets?
17:06 OxyFresh
18:15 CounterQuat
22:03 ReBUILD
23:00 Dynamic Duo
23:44 Aquafix Microanalysis Kit
27:20 Q&A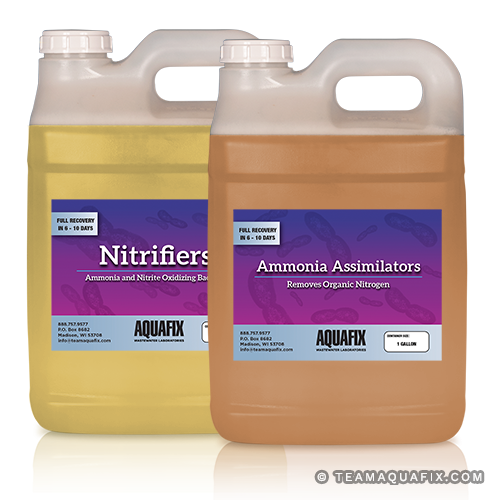 Dynamic Duo
Restores populations of nitrifying and nitrite reducing organisms
Works great in water temperature as low as 39°F
For use in aerobic wastewater systems
Ships next day and guarantees full recovery in 6-10 days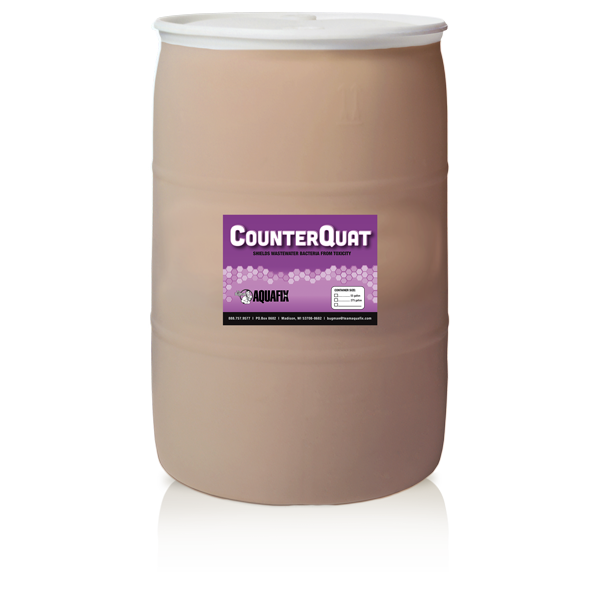 CounterQuat
Mitigate potential upsets and protect bacteria from toxins
Works against Quats, PAAs, and other cleaning agents
Great for systems with frequent cleanouts