Keys to Anaerobic Digester Stability
by Dan McKeaton
In this webinar, Aquafix Chemist, Dan McKeaton will discuss how to gain better volatile solids conversions, and experience fewer digester upsets. For additional information or questions, please contact us at 888-757-9577 or training@teamaquafix.com.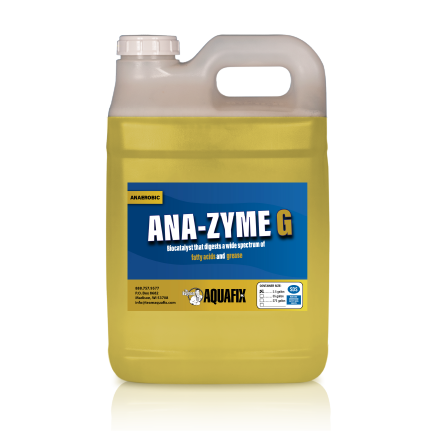 Ana-Zyme G
Ana-Zyme G is formulated to provide immediate reduction of fat, oil, and grease in anaerobic digesters and lagoons to avoid issues with grease caps and foaming.
The biocatalysts in Ana-Zyme G rapidly speed the breakdown of complex fat molecules into simple short-chain fatty acids which then break down to acetic acid, a compound used in methanogenesis.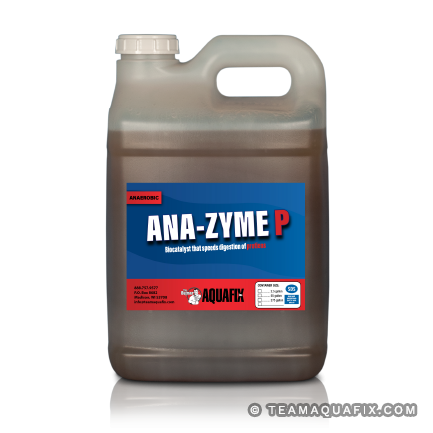 Ana-Zyme P
Ana-Zyme P is a biocatalyst specifically formulated to quickly and thoroughly degrade complex proteins commonly found in the anaerobic waste of meatpacking, rendering, food processing, or farming facilities.
Proteinaceous materials are among the most difficult substrates for anaerobic digesters to break down, due to their high nitrogen concentration.